Ezzard "The Cincinnati Cobra" Charles Mural
Ezzard Charles, known as the "Cincinnati Cobra", was a two-time World Heavyweight Champion, jazz musician and widely respected citizen of Cincinnati. Born in Georgia in 1921, Charles came to Cincinnati at the age of nine to live with his grandmother and great-grandmother in the West End. He began boxing as a teenager and quickly ascended the world of prize fighting, culminating with a heavyweight title against Jersey Joe Walcott in 1949, followed by an undisputed title over the legendary Joe Louis in 1950. He largely avoided the limelight of his profession, and worked quietly all his life to promote education and community responsibility. He was inducted into the International Boxing Hall of Fame in 1990. This mural, completed in August 2015, marks ArtWorks' 100th mural completed since the program launch in 2007.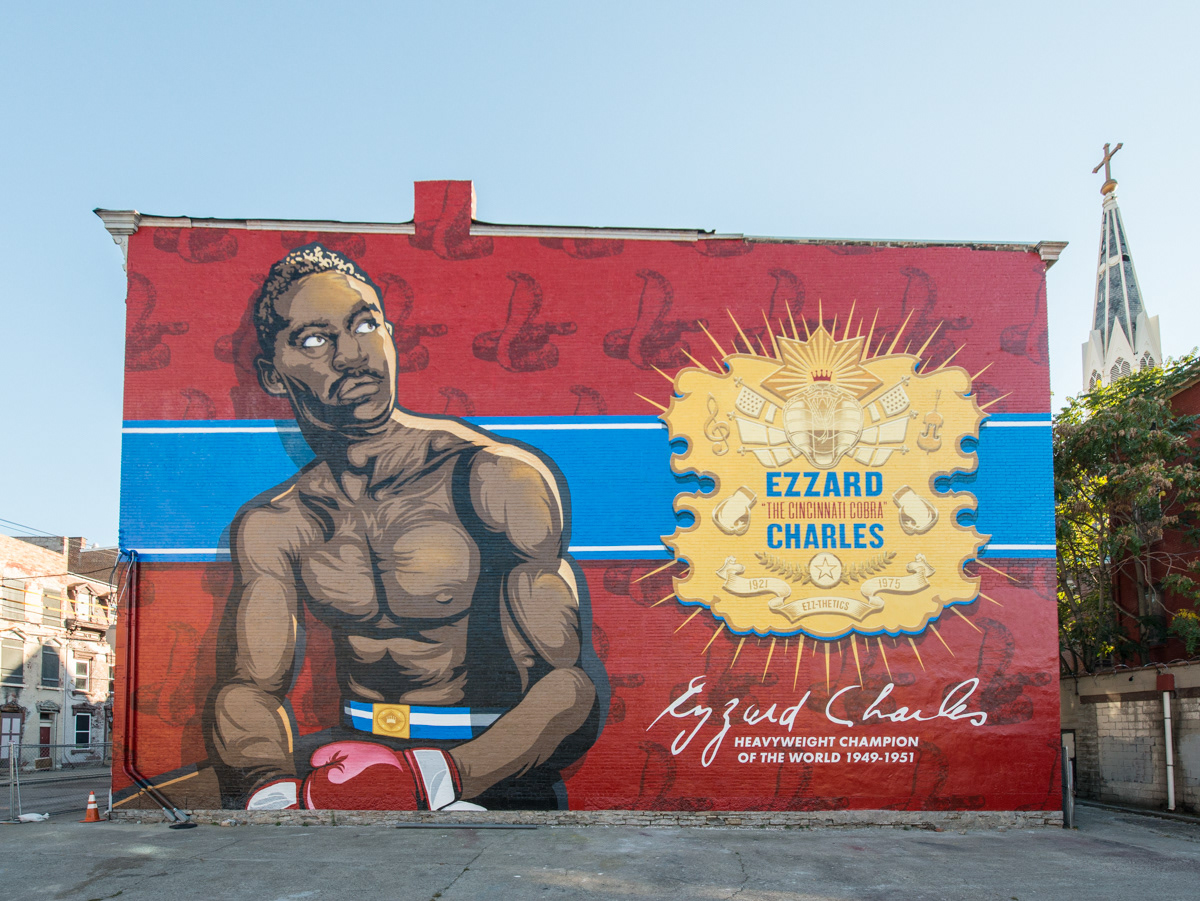 Finished Ezzard "The Cincinnati Cobra" Charles mural at the corner of Liberty Street and Republic Street in Over-the-Rhine, Cincinnati, Ohio, 45202. Thanks to all the hard work from Artworks, Artworks staff, We Have Become Vikings and the City of Cincinnati, this "Legends Mural" will be standing for many decades to come.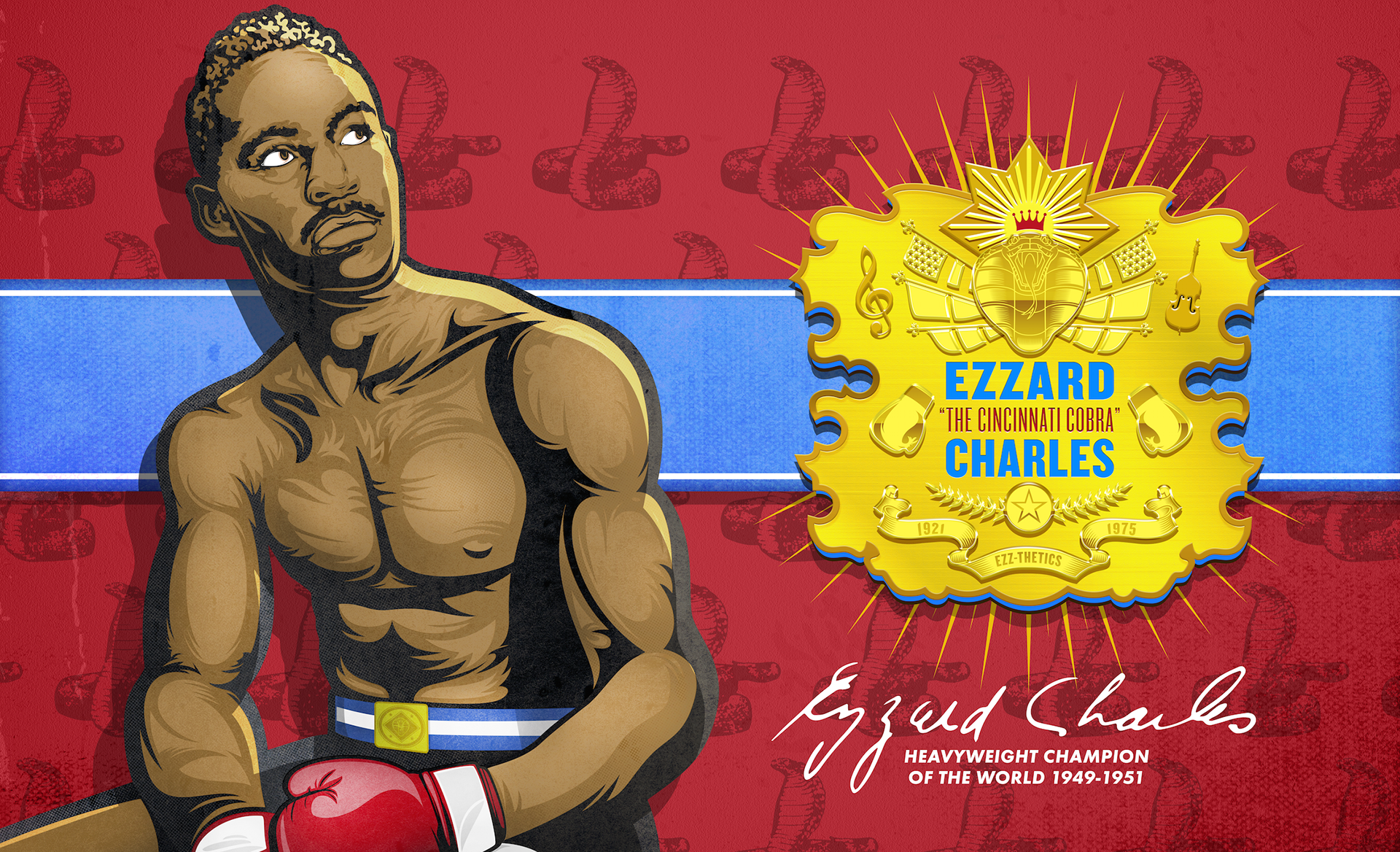 Here is the finished illustration of the "Ezz" mural. It was dream come true to see such a positive role model in the Cincinnati community finally get recognized for not only his Heavyweight Championships, but his impact in making a neighborhood better. Hopefully, somewhere, somehow, Ezz is smiling down on the mural.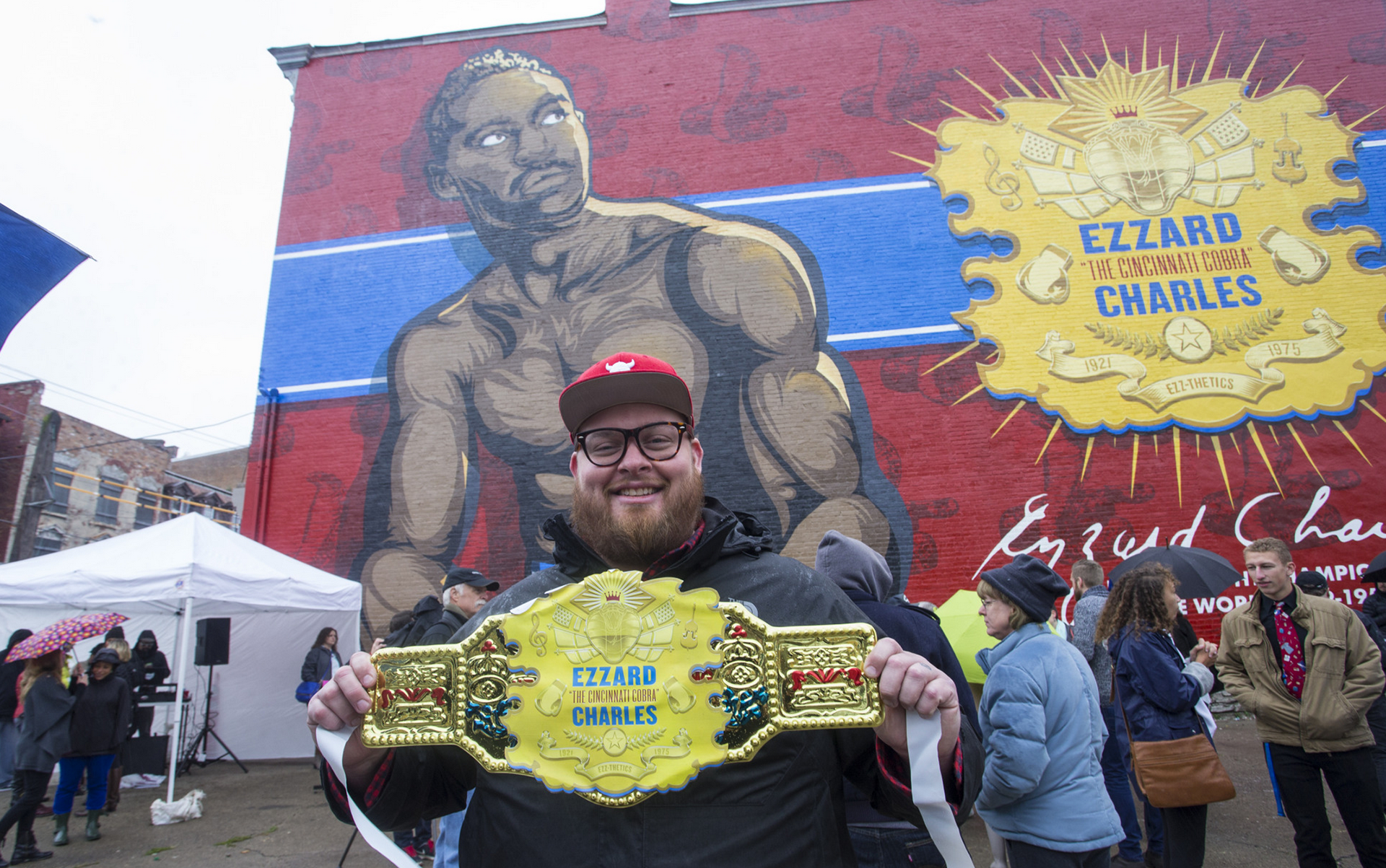 ArtWorks to toast 100th mural with Taft's Ale House beer
When ArtWorks toasts the completion of its 100th mural, "The Cincinnati Cobra," it will do so with a new Taft's Ale House beer by the same name.
A celebration of the mural, which features world heavyweight boxing champion Ezzard Charles, will take place 1-3 p.m. Saturday at the mural site, 1537 Republic St. in Over-the-Rhine.
The new beer, The Cincinnati Cobra Pale Ale, will be tapped just prior to the start of the event, at 12:45 p.m.
State Rep. Christine Kuhns will proclaim Oct. 3 "Ezzard Charles Day" in honor of the mural dedication.
Mayor John Cranley, ArtWorks CEO and artistic director Tamara Harkavy, and mural designer Jason Snell will also speak at the event, which is free and open to the public.
Taft's Ale House head brewer and partner Kevin Moreland said he appreciates ArtWorks' efforts to beautify the neighborhood and wanted to get involved with the group. (Taft's is about two blocks away, at 1429 Race St.)
Beer already has a tie-in with ArtWorks, as the nonprofit is adding more projects at and north of Liberty Street, in the Brewery District. Teresa Hoelle, vice president of institutional advancement, said the organization has invested $1.2 million in projects in that area.
And last fall, Christian Moerlein brewed Henry Holtgrewe Cincinnati Strongman Porter to celebrate ArtWorks' mural of the man once known as the "world's strongest."
For the new Cincinnati Cobra Pale Ale, which ArtWorks board members helped brew, Moreland chose an American Pale Ale. He's been researching that style, which he said fits with Taft's Americana branding and with Charles' story. The Georgia native's grandmother raised him in the West End, and he attended Woodward High School before rising to boxing fame.
The beer, which Moreland hopes to brew year-round, is based on classic pale ale recipes and uses Citra hops, he said.
Immediately following Saturday's mural celebration, the beer will be featured at a happy hour at Taft's, with proceeds to benefit ArtWorks. A T-shirt, designed by mural artist Snell, will also be sold to benefit the nonprofit.
Moreland said he hopes to build on Taft's relationship with ArtWorks – and maybe even have a William Howard Taft mural in the neighborhood someday.
"The Cincinnati Cobra" is ArtWorks' 11th mural so far this year. The nonprofit launched the mural program in partnership with the city of Cincinnati in 2007.
 Shauna Steigerwald, ssteigerwald@enquirer.com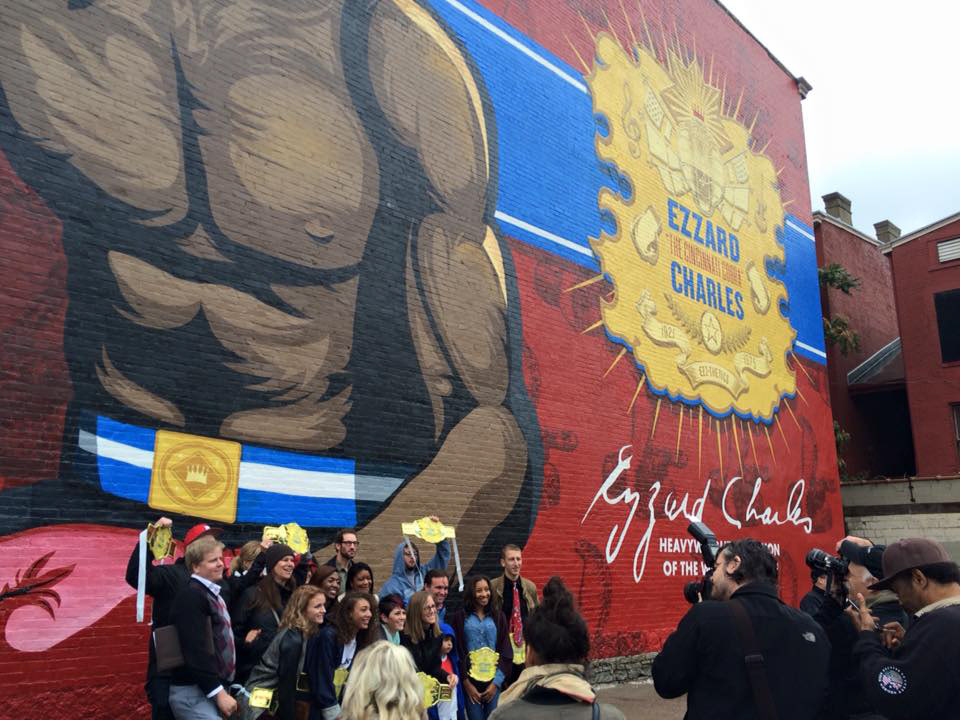 The whole Artworks crew together celebrating The Cincinnati Cobra.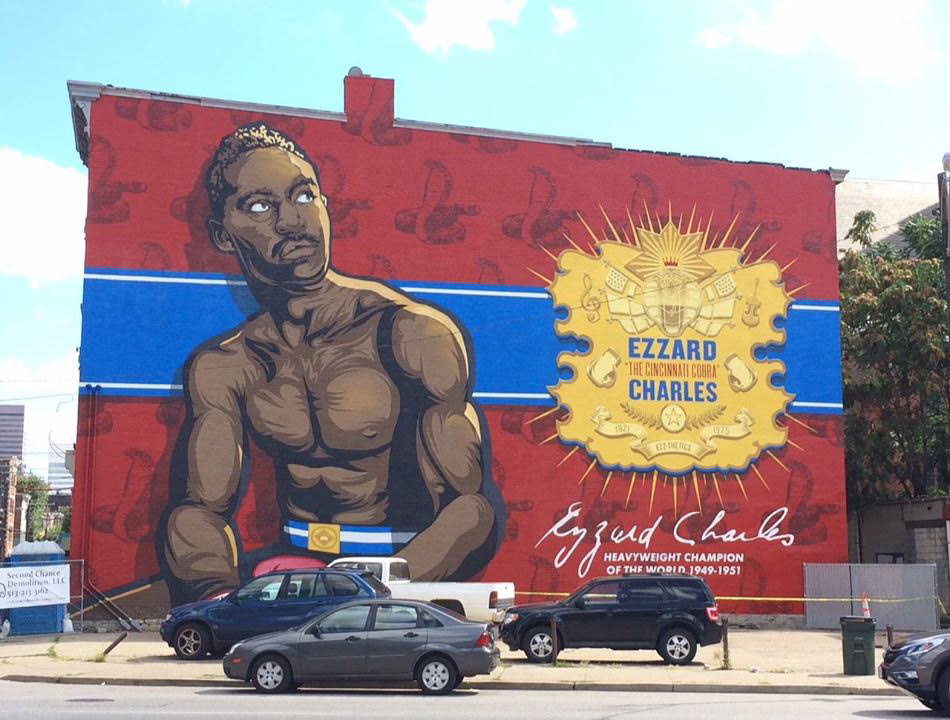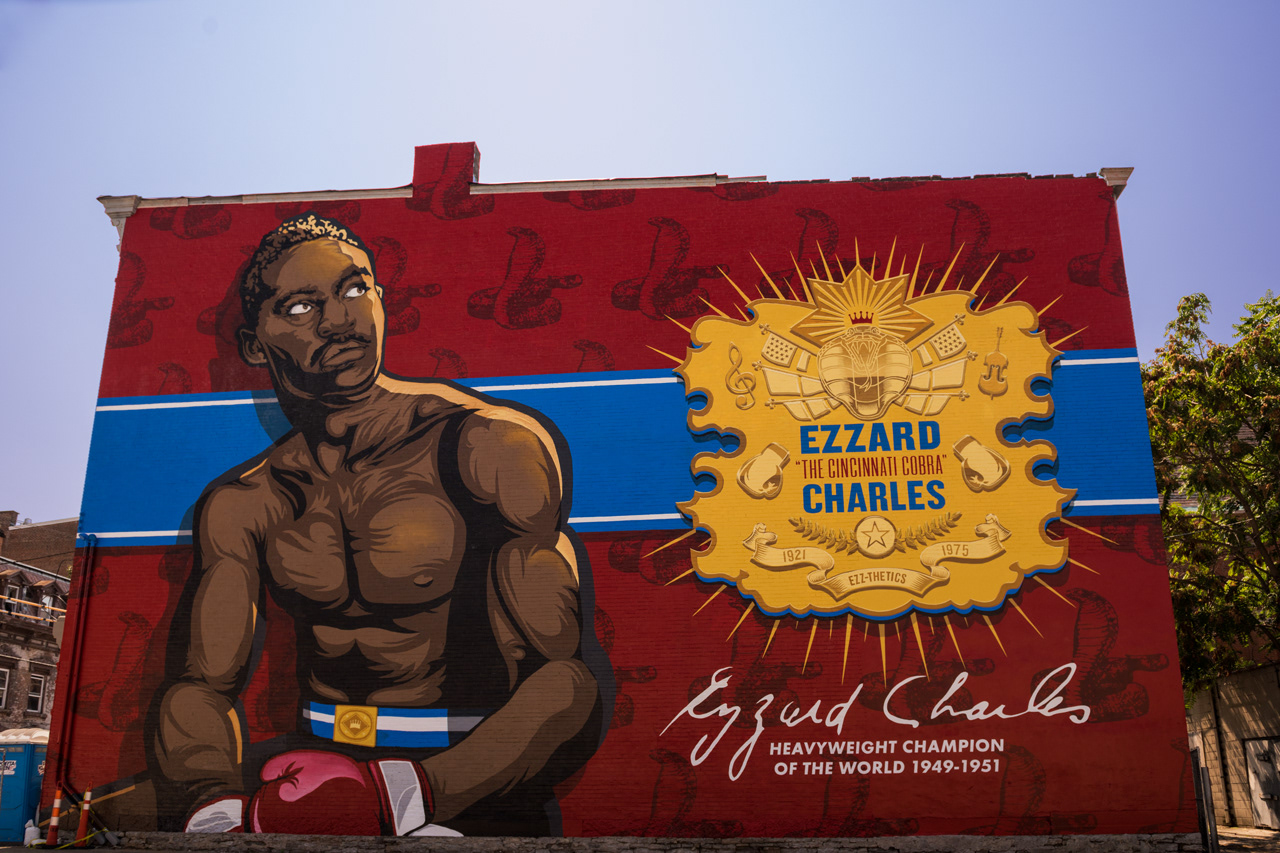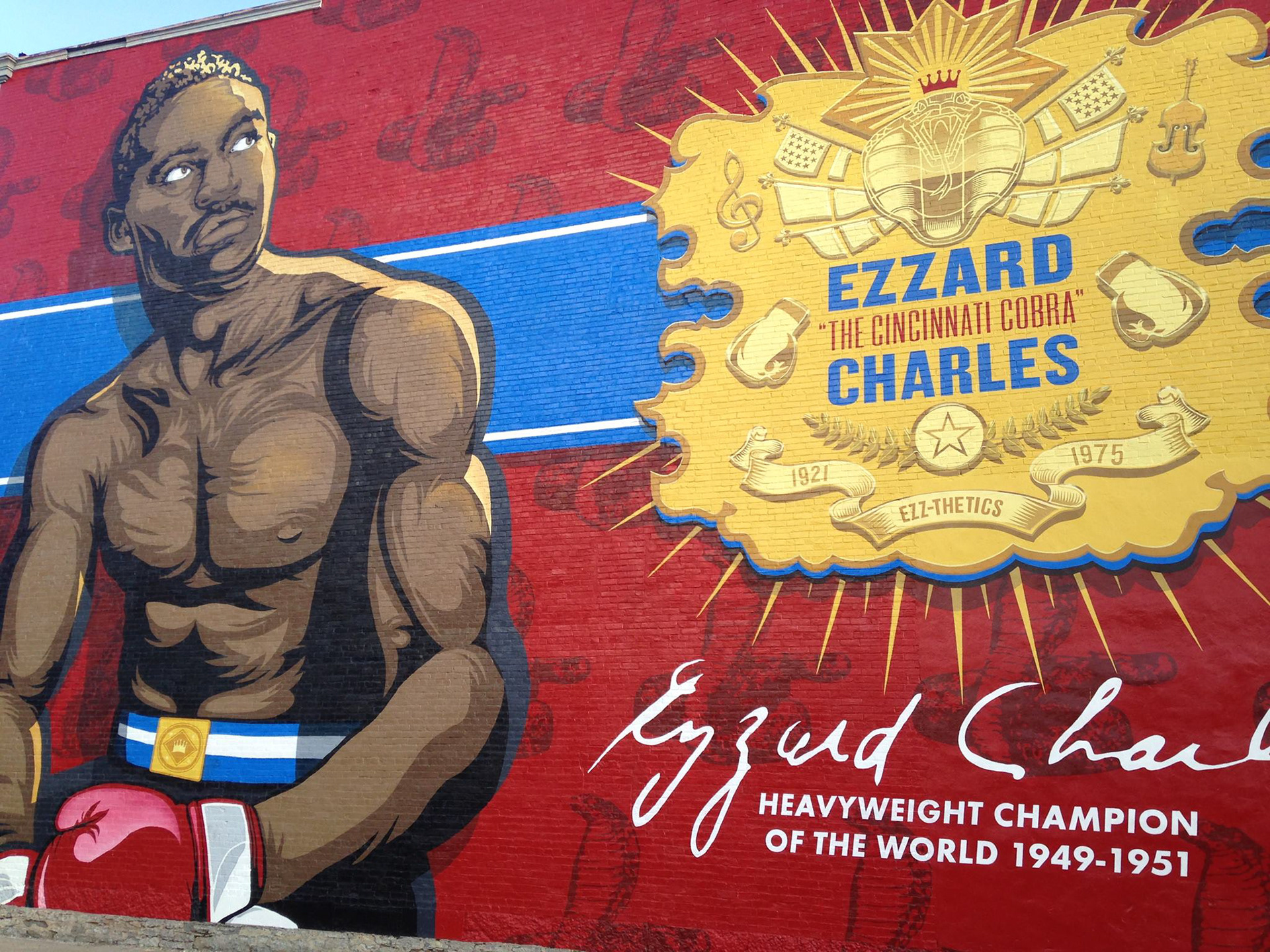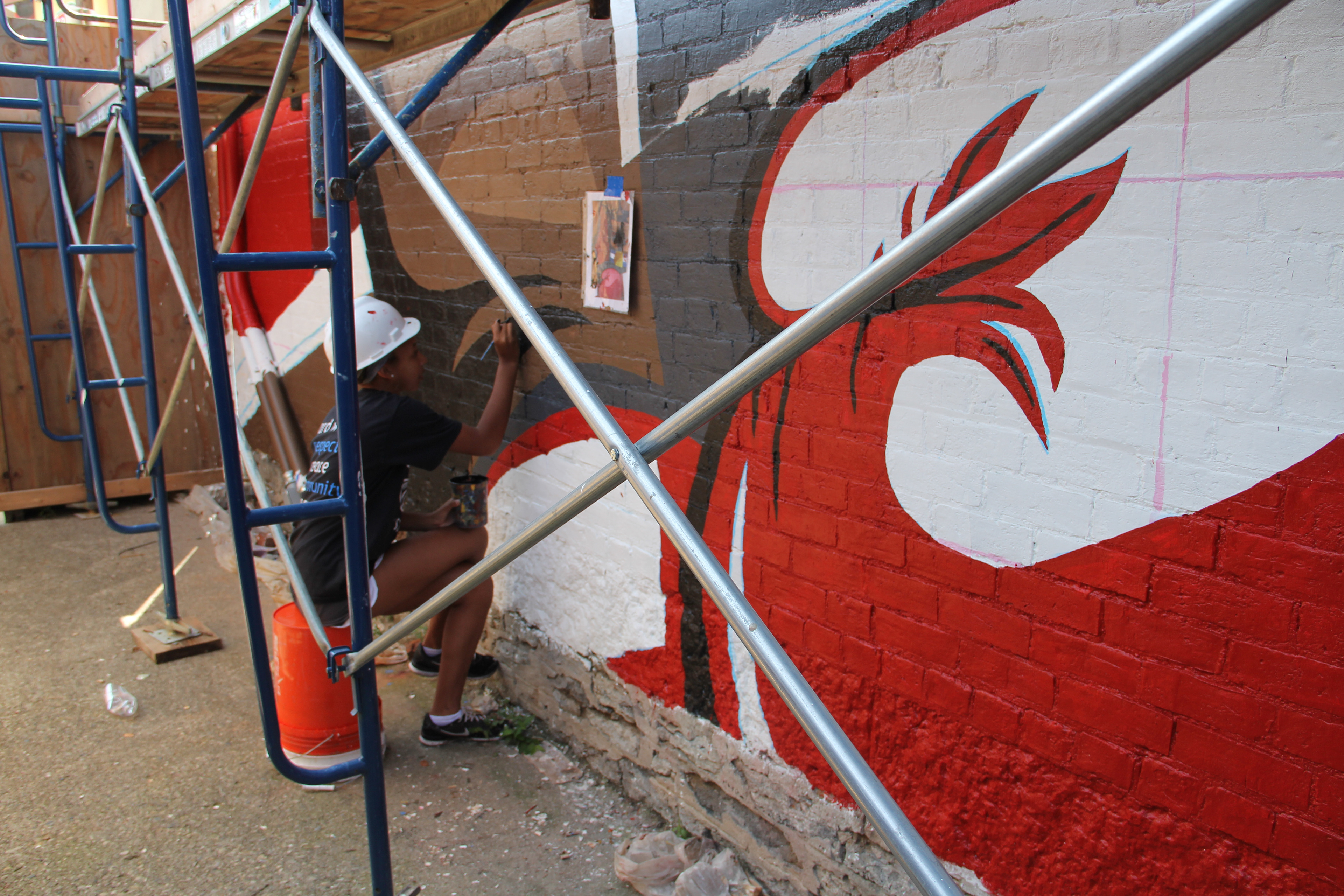 Cincinnati Artwork students in-progress painting of the Ezz mural at Liberty and Republic Street.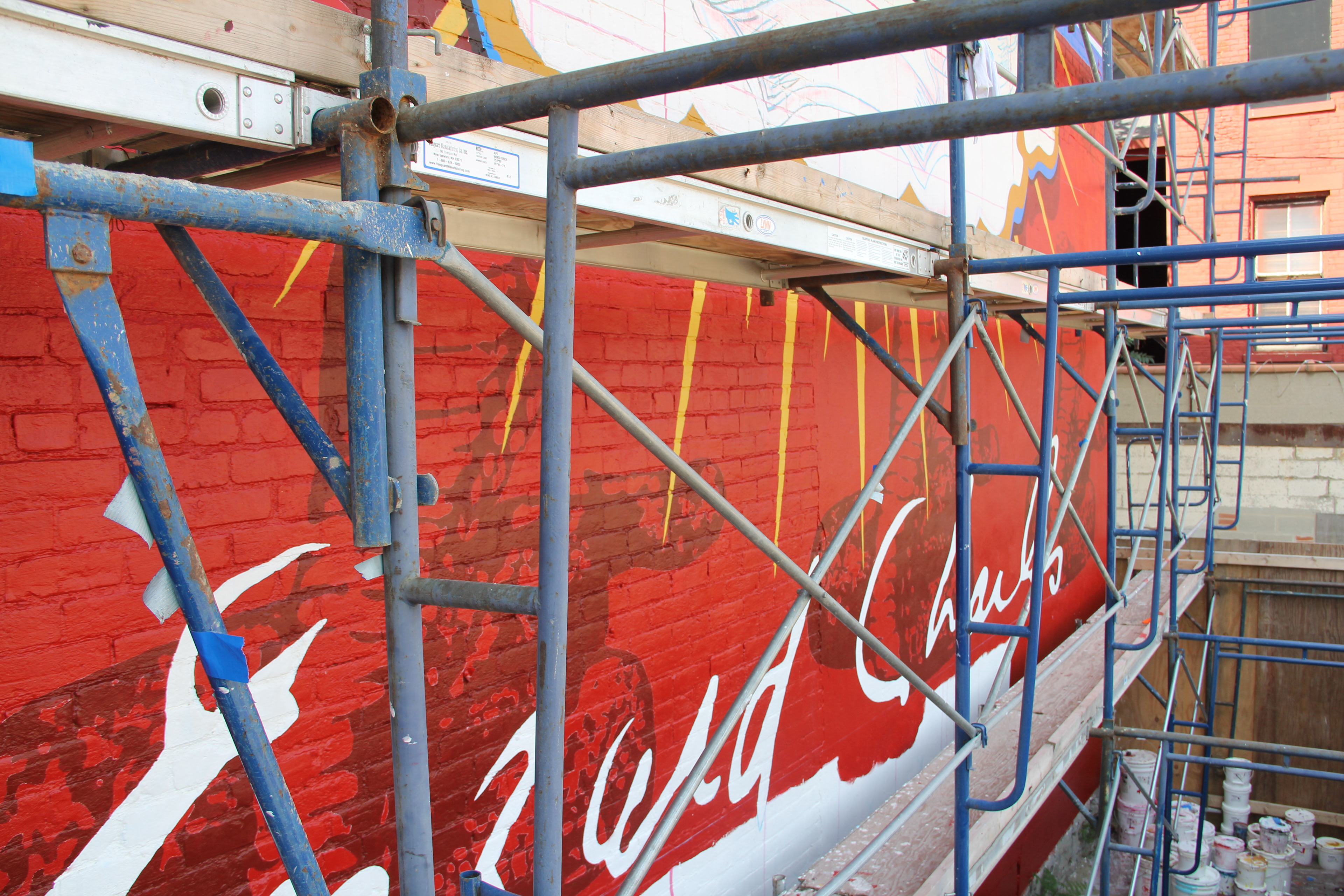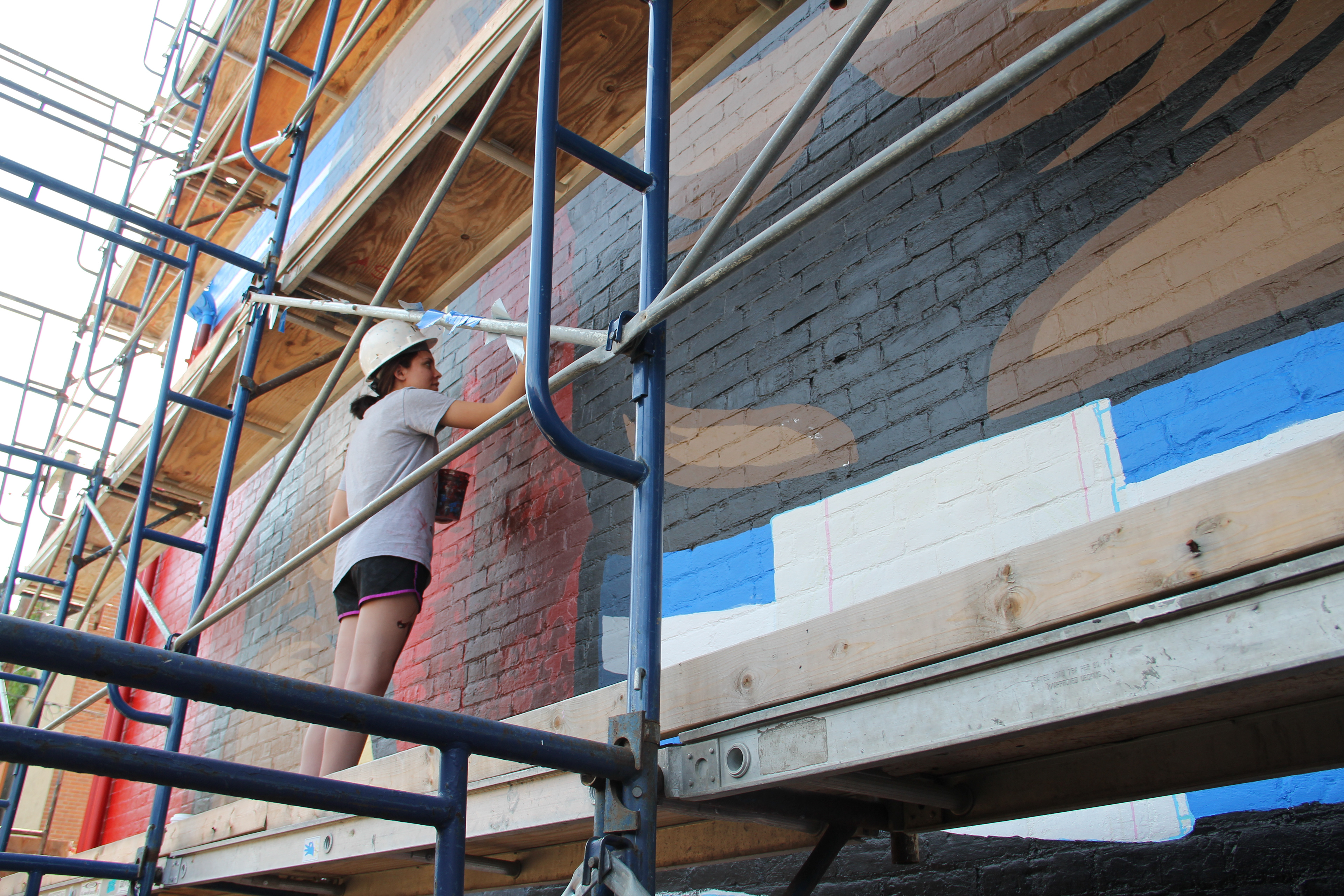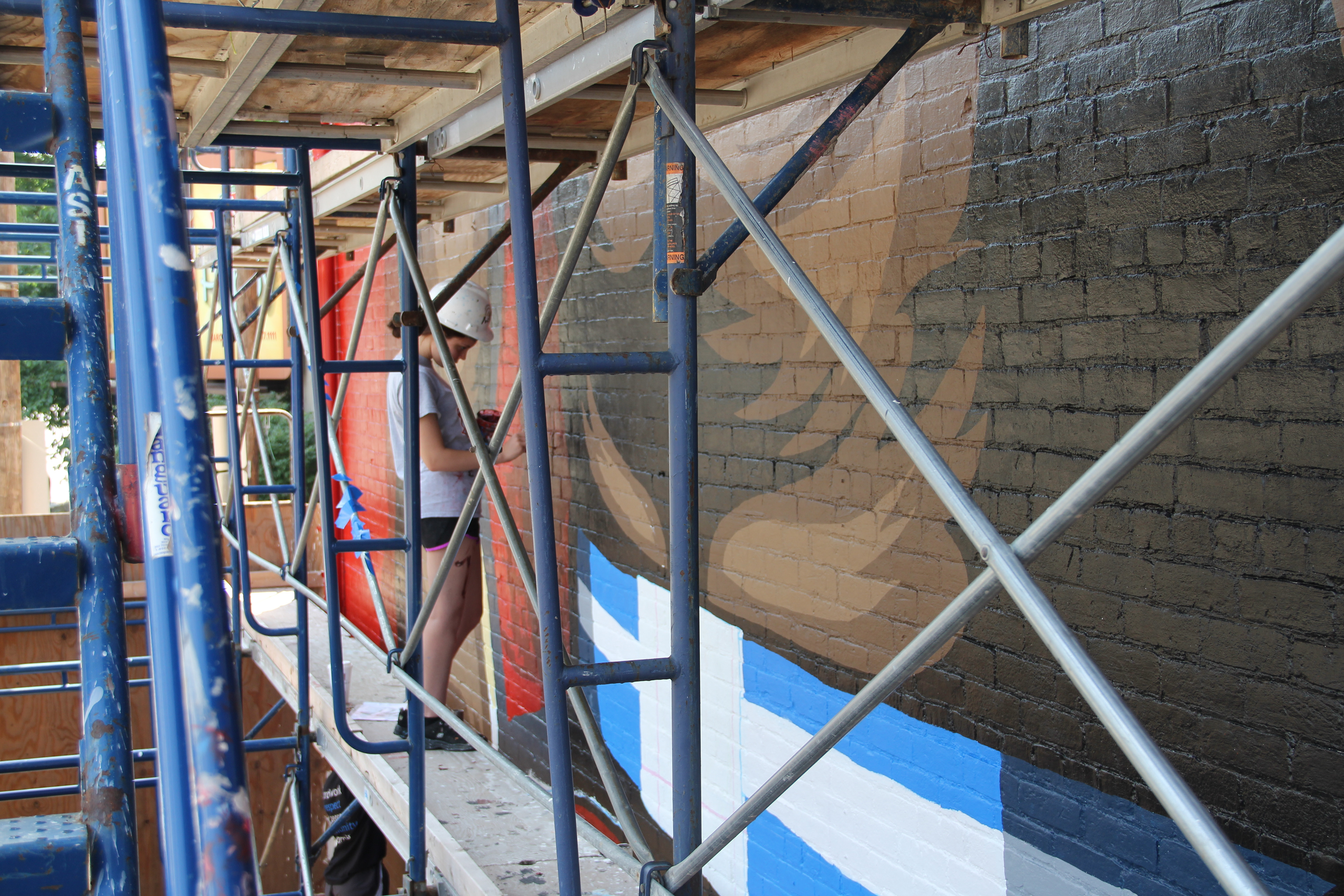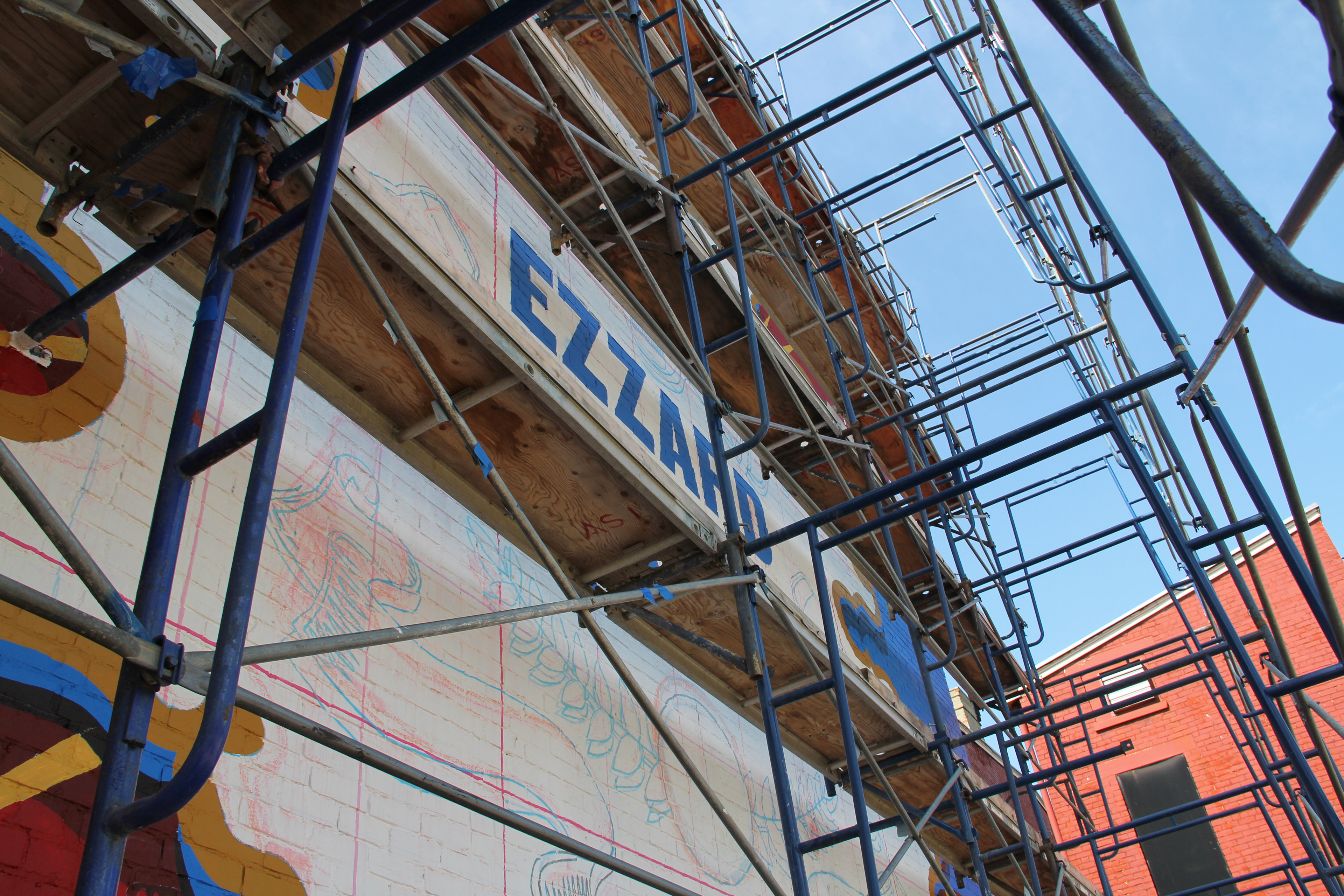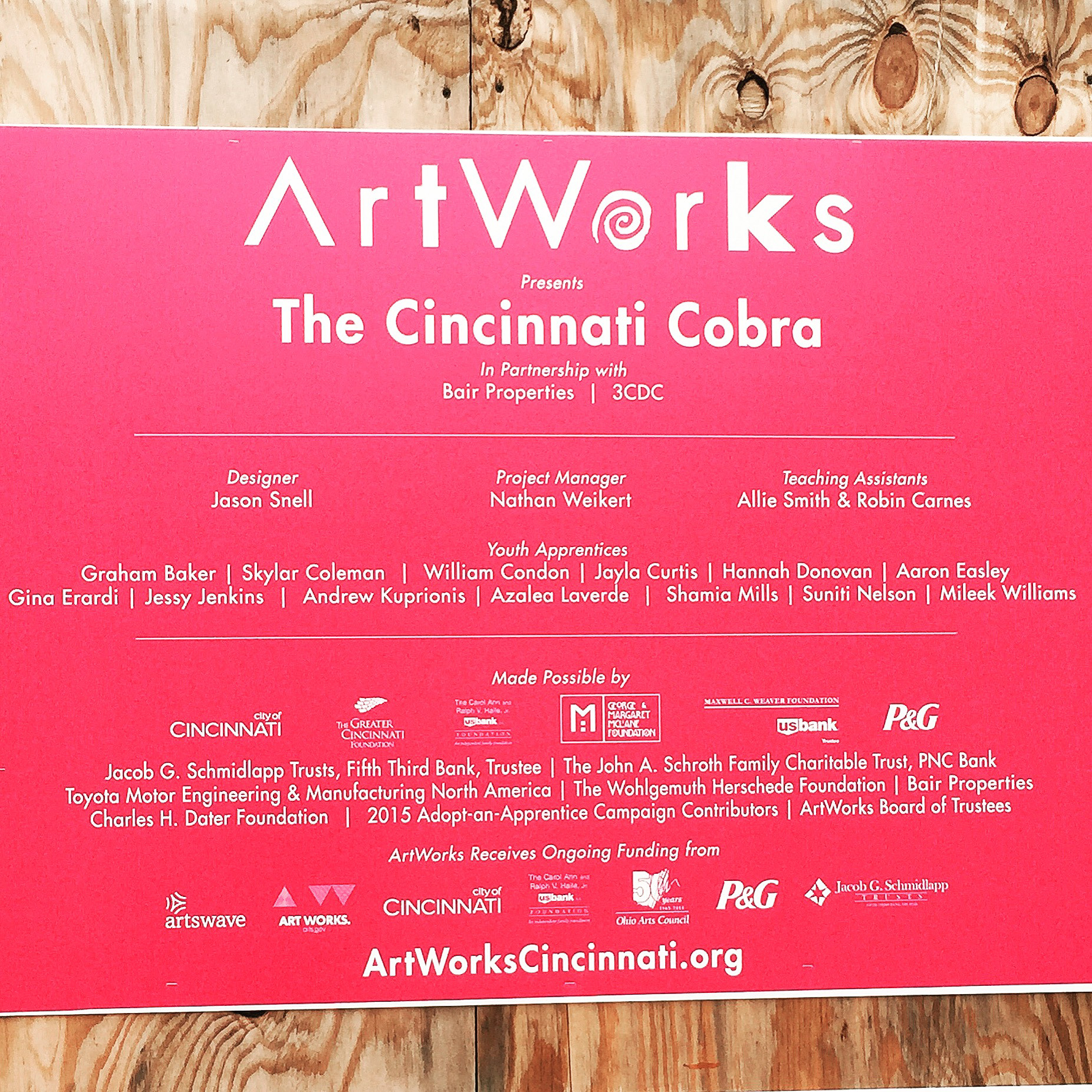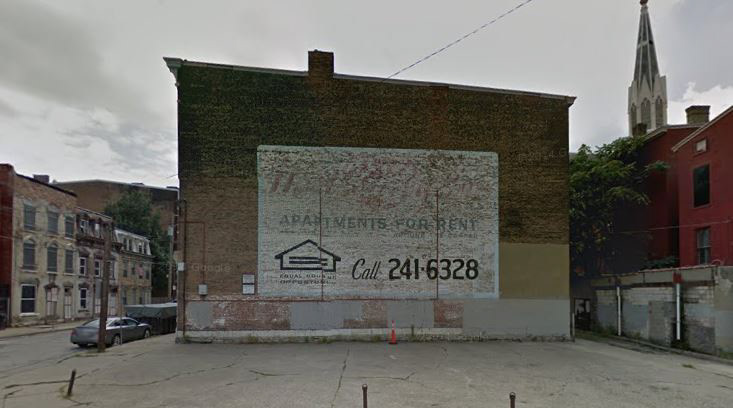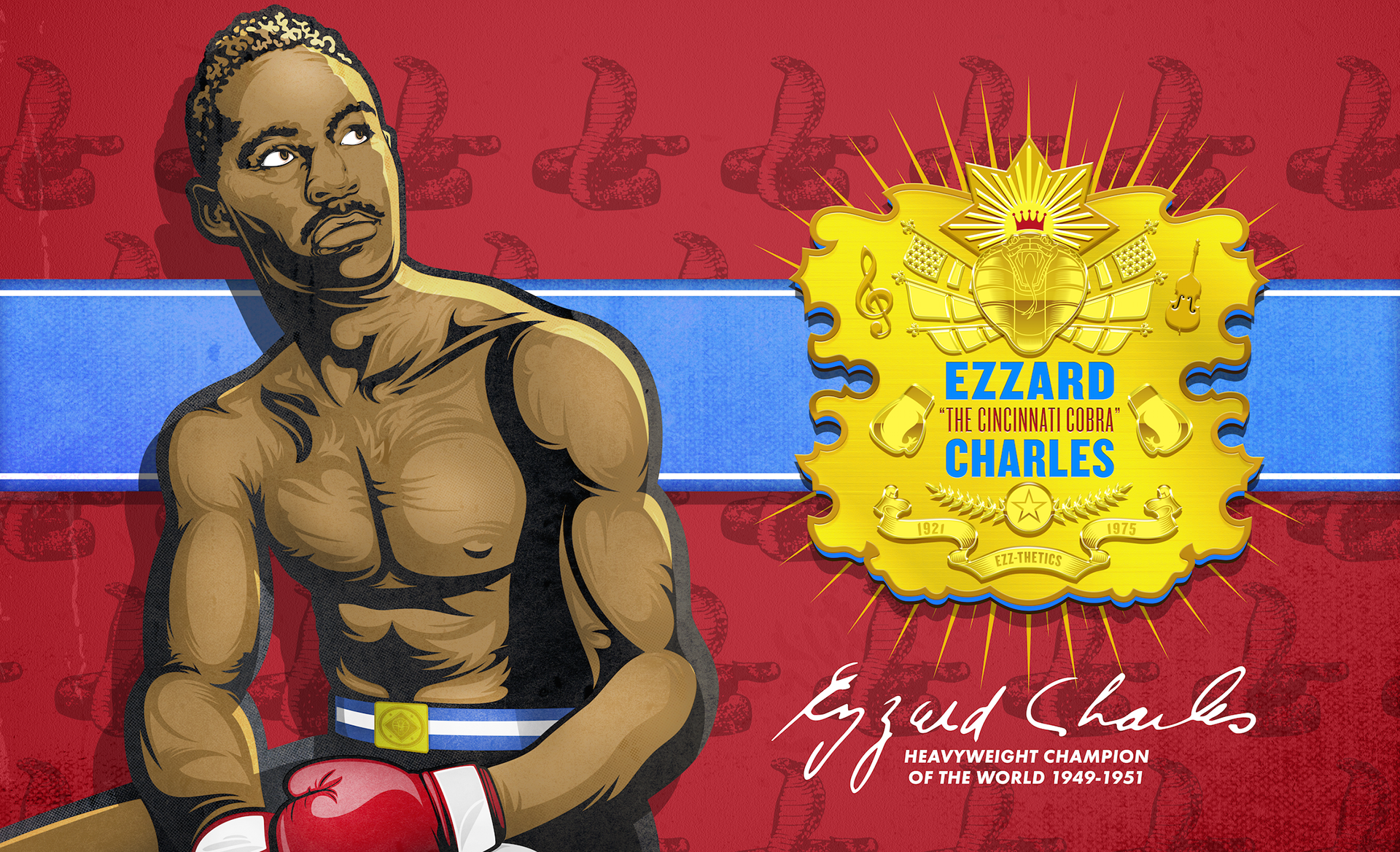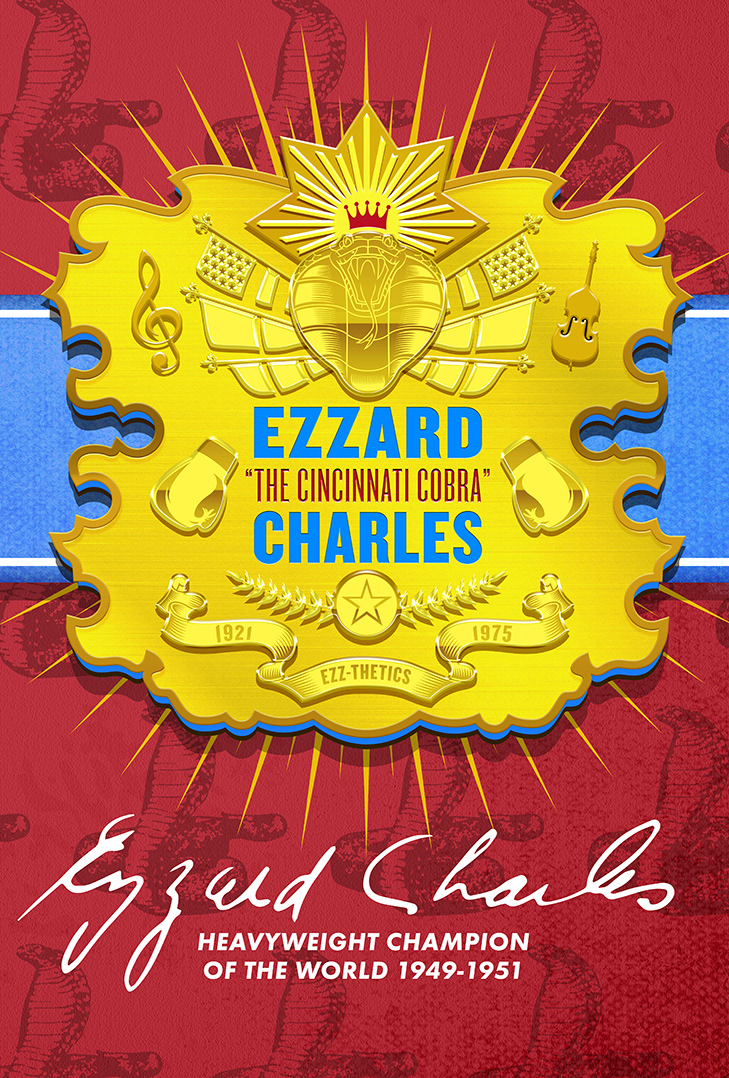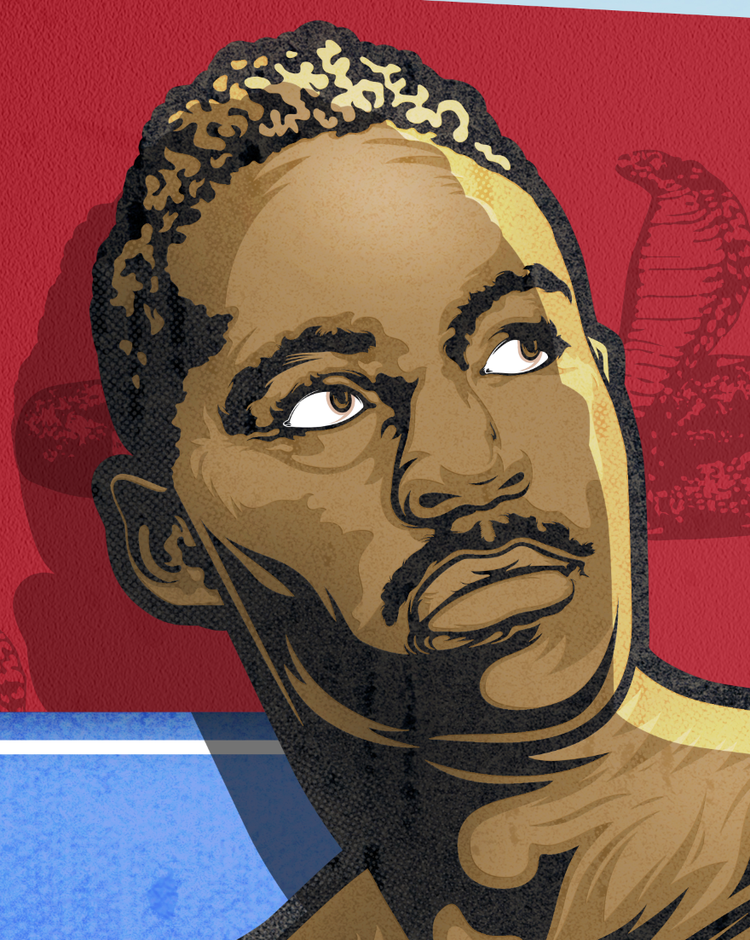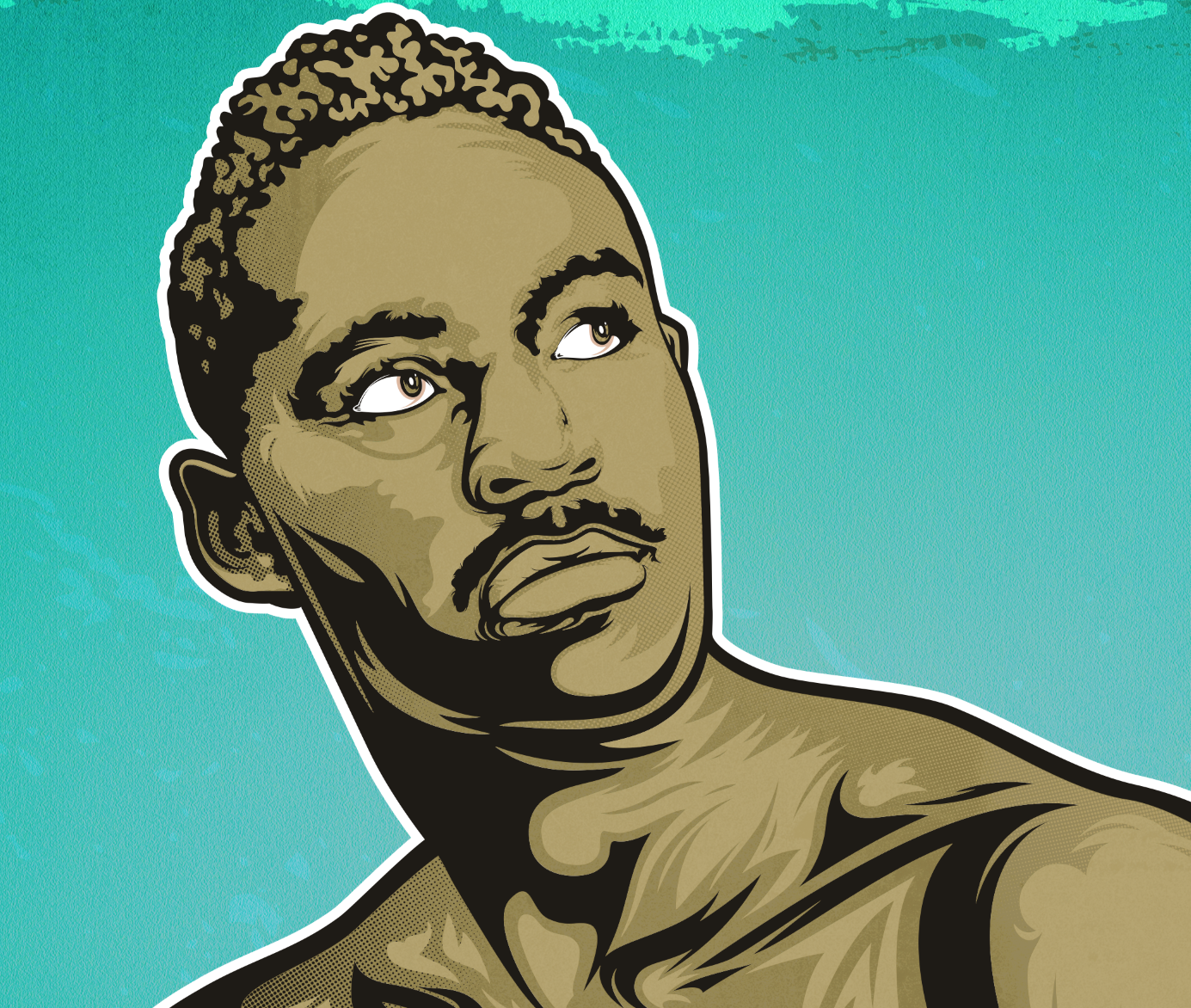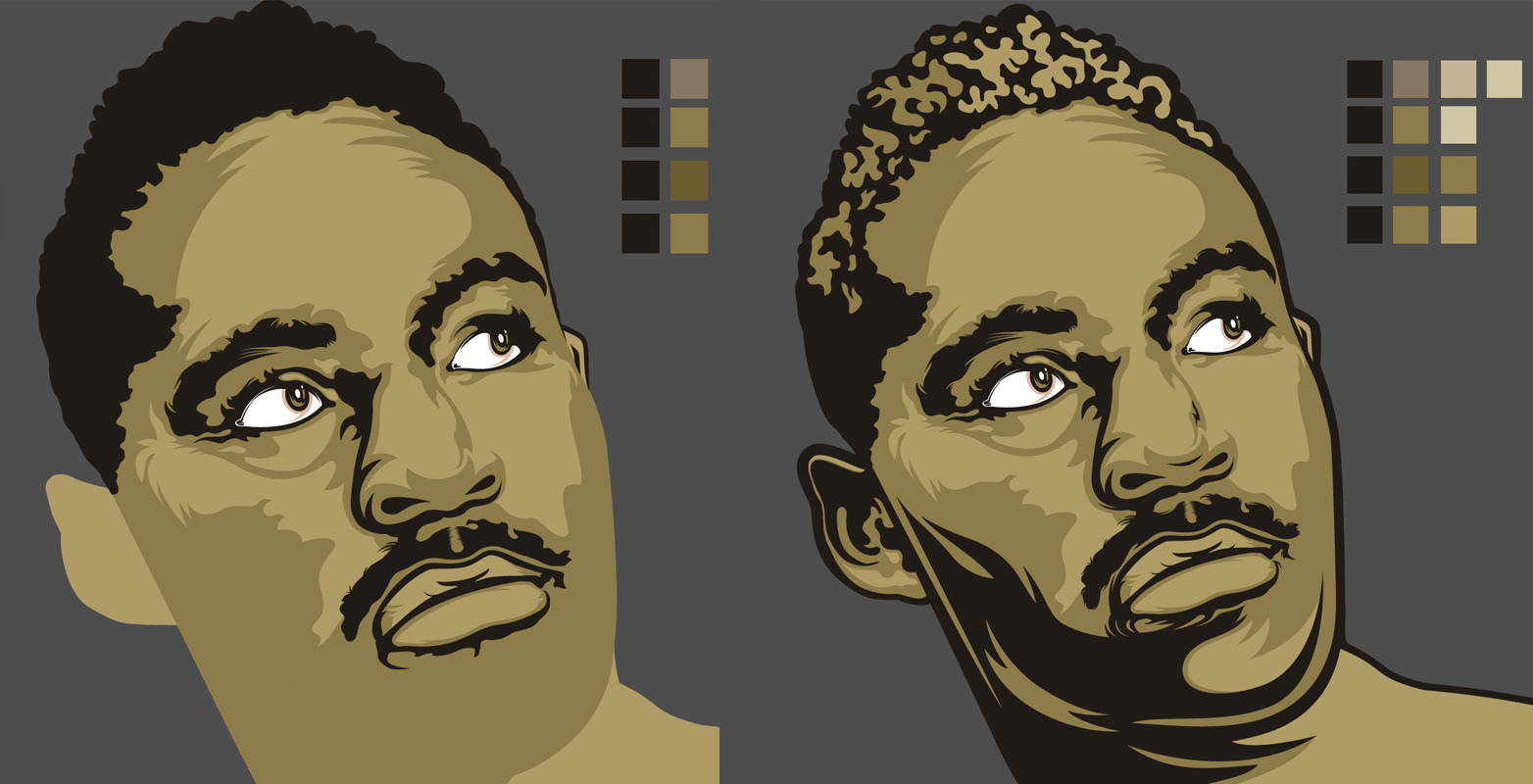 In-progress illustration for Ezz.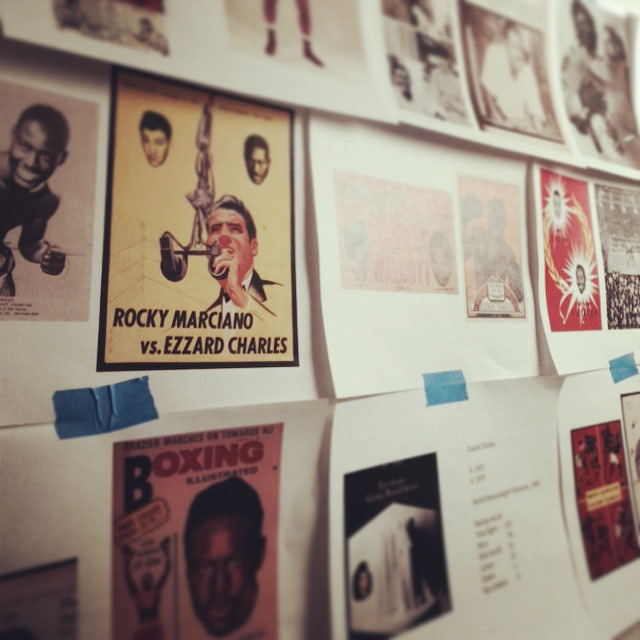 Inspiration for kicking off The Cincinnati Cobra mural.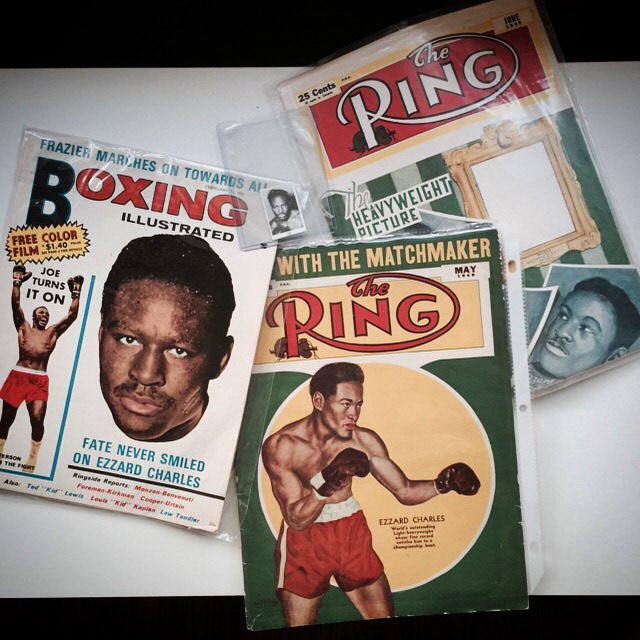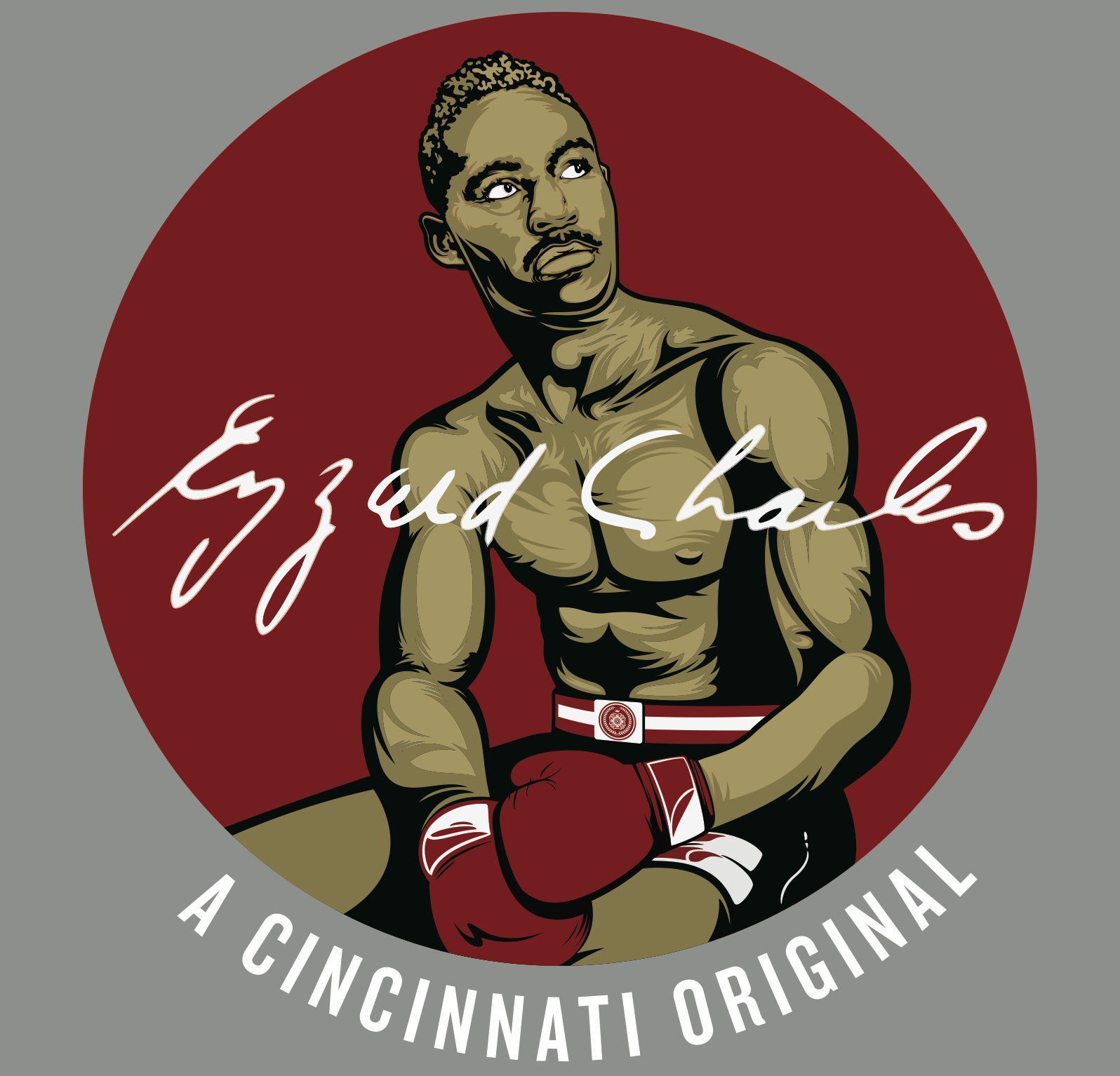 Tee Shirt designs for Taft's Ale House "Cincinnati Cobra Ale."